Peyton's Story & Running with Wings
Sept 3, 2011 started as many other Labor Day holiday weekends did in years past as we gathered together with many friends and brought the summer to a close. What we didn't realize was that day would change our lives forever. Midway through the afternoon as we are all enjoying each other's company and enjoying the pool activities, our 7-year-old son Noah quickly runs to us and says he thinks he sees his sister Peyton in the pool.
Even though many of the events of that day still remain a blur, it was as if time completely froze for a moment as I quickly jumped in to try and rescue her. The following minutes however seemed like an eternity as I tried frantically to breathe life back into my little girl while we waited for paramedics to arrive. What transpired over the next several hours in the hospital was the beginning of any parent's worst nightmare. With my wife Cheryl by my side, we had to make two of the hardest decisions anyone can ever face. We had to give the doctors permission to forgo any additional lifesaving efforts on our child and then proceed with swift arrangements if we wanted our little girl to be a life giver to another fortunate soul.
There are so many blessings and miracles that our family hold on to as we cherish the life we had for three and half years, but one thing we do know for certain is that our little girls' beautiful blue eyes are still seeing the good in this world, as she gave a part of herself to bless another.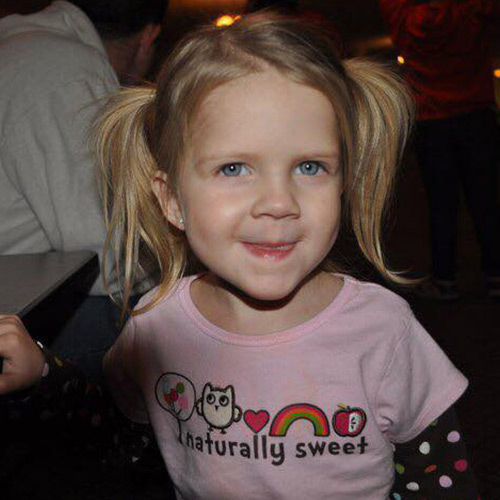 That day brings so many questions to our lives. So many what-ifs.
What if we would just have made her keep her life jacket on?
What if we would just have stayed in the pool and played a little longer?
What if there was just one more adult or one more child there that could have seen Peyton fall into the water?
What if I would have been a better parent and kept a closer eye on my child that day?
What if we had given her the gift of water survival lessons? Could that have made the difference?
The reality is, we don't have the answers to any of these questions. We don't know why the events of that day had to take place. As Believers and Followers of a God that knows all, we put our trust in that He needed our little girl just a little more than we did.
I believe my little girl grabbed the hand of Jesus the moment she fell in the water that day.
Moving Forward & The Beginning of Running With Wings
We now have to ask ourselves a totally different set of questions these days. We have to turn our what-ifs and why's into what's, who's, where's, how's and when's.
What can we do today to make a difference in the lives of others?
Who can we help bring a message of hope to or assistance with training their children?
Where do we need to share our story and where does He want us to take this message around the country or even the world?
How are we to take the events of Sept 3, 2011 and use them in a positive manner to bless others, to help save just one life or one family from the heartache of losing their child?
When are we to start helping others, sharing with others and giving back?
After 7 long years of grieving, asking and praying to God for direction and help, we believe we have been given our answer and our purpose. Sept 3, 2018 marks a new day.
On the 7th anniversary of Peyton's Homegoing, we want to take a leap of faith, and announce to our friends and family how we intend to honor our little girl's life. We want to create a legacy for her and the life she lived while here with us.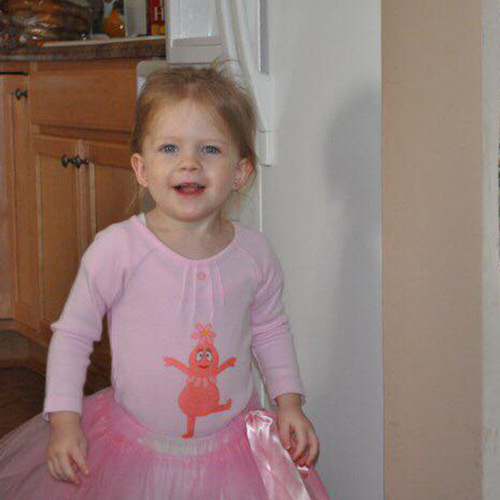 Running With Wings has been seven years in the making. This will be a journey that we'd like to take you along with us for. We don't know exactly where we will go, who we will help, or what impact we will have.
What we do know is that we want to share our story, inspire others that they can make a difference to so many, and help bring awareness and hope to a world that so desperately needs it.
Thank you for taking the time to learn a little more about our foundation, Running With Wings. There are a lot of questions you may have that you are so curious to ask. Please feel free to reach out and ask away. We would be so grateful if you'd share Peyton's story with family and friends and help join us in our mission to make a difference!!
God Bless,
The Carmack Family